Are you on the hunt for the most up-to-date and fully functional Frozen City Codes? Your search ends here! This comprehensive guide presents a collection of the latest codes you can utilize within the game to unlock premium coins, cash, and exclusive rewards at no cost.
Also read: Crazy Fox Free Spins and Coins.
Stay tuned to this guide to learn the step-by-step process of redeeming Frozen City gift codes. These codes grant you access to free premium coins, crystals, and other special items that are exclusively available.
What is the Frozen City Code?
Ever wondered about the enigma of Frozen City Gift Codes? These codes hold the key to unlocking exciting treasures within the game. Unlike your usual passwords, these codes are a mix of characters and numbers that bring forth a realm of rewards in the world of Frozen City, all without costing you a dime.
Read also: Merge Dragons Mushroom Caps.
Frozen City boasts an array of top-notch goodies that usually require real-world cash to acquire. But here's the secret: with these redeemed codes, you can lay claim to those premium items without dipping into your wallet. It's like having a magic ticket to the best in-game loot without spending a single hard-earned penny.
Unlock Game Items for Free with Frozen City Redemption Codes
Say goodbye to spending your hard-earned cash on in-game items! The solution lies in Frozen City Redeem Codes. By using these codes, you can snag those coveted in-game goodies without opening your wallet.
In this guide, we're delving into the art of discovering fresh and functional Frozen City gift codes. Plus, we'll walk you through the process of putting these codes to good use.
Keep in mind, though, that these Frozen city redeem codes come with an expiration date. Just like the milk in your fridge, they won't last forever. So, make it a mission to put these redeem codes to use sooner rather than later. Stay tuned to master the art of code redemption.
Frozen City Codes List 2023
Here are the list of working Frozen City Codes 2023, which will give you premium coins, cash, and exclusive rewards at no cost.
EFFAUG – (New)
FISHCOIN
FARMCOIN
FISHFARM
EFFJULY
​​ELDENTREE
EVILCOINS
Remember, these codes have an expiration date, much like your favorite limited-edition snacks. It's a race against time, so use these codes before they bid their final farewell. We're on the prowl for new, valid gift codes for Frozen City, and we're all about sharing the treasure, so keep checking back.
When you're entering those Frozen city codes, follow the lead – just like following a recipe. It'll save you from any mishaps. And here's the scoop: we'll keep adding more working codes for Frozen City to our list whenever fresh ones pop up. But if you spot any expired codes, be our hero and drop a comment. Your intel will help us keep the list sparkling clean.
How to Redeem Frozen City Code?
Ready to redeem Frozen City code? Here's how to do it. First, head over to the game – that's where the magic happens. They'll ask you to type in some codes, and that's where your journey begins. Stick to these simple steps to work your code magic in Frozen City.
Step 1: Launch the game. Look for the Menu button, usually hanging out on the top left corner of the screen.
Step 2: Now, hunt down the Settings button. Give it a tap, and you'll spot the Redeem Code choice.
Step 3: Here's the cool part. Enter those gift codes we've hooked you up with, right into the special text box.
Step 4: Last stop! Hit Confirm and watch the magic unfold. Your rewards will pop up right in the game, like a surprise party.
If you have followed these steps and got a valid code from our Frozen City Codes List, you're in for a treat – those freebies will show up instantly in the game. Time to make those codes work their charm!
How To Get More Frozen City Codes?
Looking to get even more Frozen City Codes? We've got your back with some savvy tips. Keep an eye on the official game social media hangouts – places like Facebook, Instagram, Twitter, Reddit, and the game's own Discord. These are the hotspots where new codes often make their grand appearance.
To make your life easier, you can bookmark this page and swing by regularly. Whenever we catch wind of fresh codes, we'll make sure to update this Gift Code treasure trove. Typically, the game creators drop these codes during special events, milestones, cool collaborations, and big occasions. So keep your eyes peeled and your fingers ready for some code-catching action.
About Frozen City Game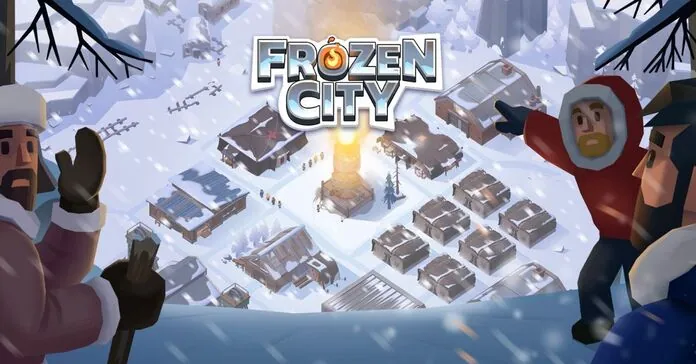 Get ready to plunge into the icy world of 'Frozen City,' an engaging mobile game that immerses you in a city-building challenge amid a frozen apocalypse. As the leader of the last surviving town on Earth, your mission is to gather crucial resources and rebuild society from scratch.
In this game, you'll face the exciting test of a survival simulation. Your survivors, the backbone of your community, hold the key. You'll assign them tasks to gather resources and run different facilities. It's important to keep an eye on their physical and mental well-being, as shortages of food or extreme cold can lead to illness. Making sure they have good working conditions and living spaces will prevent protests and unhappiness.
As your teams of survivors grow, you'll have the chance to explore. Venture out into the wild to find useful supplies and unveil the mysteries of the frozen apocalypse. Your town is situated in a huge frozen landscape, and exploring teams can uncover hidden secrets.
Vital Gameplay Aspects:
Building Town: Gather resources, explore the wild, meet basic needs, and find the right balance between production and supply.
Production Strategy: Turn raw materials into essential items, establish the best production ratios, and make the town more functional.
Managing Workforce: Assign survivors various roles like workers, hunters, chefs, and more. Keep an eye on their health and happiness while learning valuable insights into the town's operations. Engage in challenging gameplay for those who seek it.
Expanding Horizons: Grow your survivor community and set up new settlements to draw in more residents.
Recruiting Heroes: Gather heroes, whether they're an army or a gang – their loyalty matters most. Recruit them to contribute to the town's growth, no matter their background.
FAQs
When do new Frozen City codes come out?
The game developers roll out fresh codes during special moments like game anniversaries and events. It's a smart move to save this page in your bookmarks so you're always in the loop about the latest Frozen City Codes.
Can I share Frozen City Gift codes?
Absolutely! You're free to spread the joy by sharing the codes with your pals or fellow gamers. It's a win-win because Frozen City Gift Codes usually have a time limit for redemption. By sharing, you're helping others snag those rewards before time runs out.
How many times can a redeem code be used?
Each Frozen City code is a one-time deal per player account. Once you've used a code, that's it. If you attempt to redeem a code you've already used, it won't fly. The game will give you a heads-up with a message saying the code's already been claimed.