Among Us is a very popular game worldwide and has many fans who still play it. It was made by a company called Innersloth, and you can get it on different platforms.
Here you play with other people online and try to figure out who the "bad guys" are. You can also change how your character looks and even get a little pet to give you company.
These special items don't come for free, but you can buy them in the game or with a special code. If you have a code but don't know how to use it, don't worry. This guide will show you How To Redeem Cosmetic Codes In Among Us easily.
Step by Step Guide to Redeem Among Us Cosmetic Codes
You can follow these steps if you want to redeem a code in Among Us to get special items. These steps will work on any platform that you use to play the game, including Android, iOS, Xbox, and more. Here are the steps to redeem it:
Step 1: To start, you need to link your game account to Among Us. This will allow you to use the code and get the special item. Once you have done this, you can go to the Innersloth website to redeem codes.
Step 2: On this website, you will need to select the platform that you use to play the game. This is important because the code may only work on certain platforms.
Step 3: After you have selected the platform, you can then enter the code that you want to use. Make sure to double-check the code to ensure that it is correct.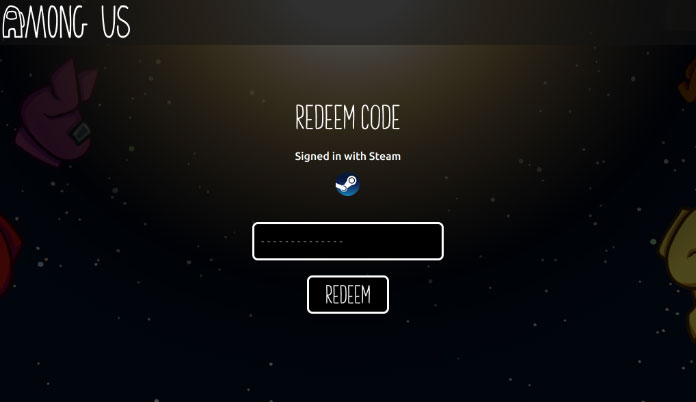 Step 4: Once you have entered the code, you can then click the Redeem button. If the code is valid, you will see a message saying that it was successfully redeemed.
Now, you can launch the game, and you should see the special item in your inventory. To use it, simply choose it, and it will be equipped on your character. You can then show it off to your fellow crewmates. 
However, if you don't see the message saying that the code was successfully redeemed, you may need to try the steps again. Make sure to double-check the code and the platform that you have selected.
If you still have problems redeeming the code, you can contact the game's support team for assistance. They may be able to help you troubleshoot the issue and get the special item.